At a time when the Nigerian economy appears to be working against almost everyone, the only way to stand financially tall is to diversify your income. The importance of passive income cannot be overemphasized, and one of the ways to earn money in this present time is through apps that pay in Nigeria. All you need to do is download the app, follow the available instructions, and boom! You are making good money without stress. Let's look at the 12 best mobile apps to get financial rewards from.
1. Carry1st Trivia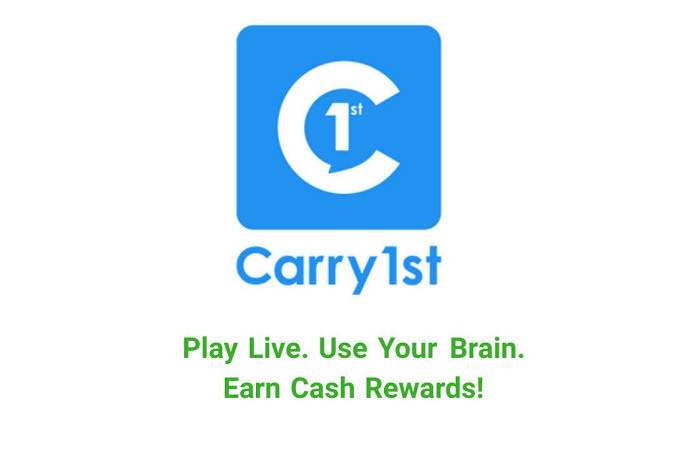 Carry1st Trivia was launched in 2018 alongside other games by Cordel Robbin-Coker, Lucy Hoffman, and Tinotenda Mundangepfupfu. The game which targeted Africans became very popular in 2020 with about 1.5 million downloads.
The trivia game provides users with different questions from different areas. The questions are fun and easy to answer. They are based on general knowledge and include fields like Afrobeat, Nollywood, Nigeria history, business icons, etc. Carry1st Trivia app is one of the best-earning apps in Nigeria because it is a good opportunity to make money while gaining knowledge.
How To Download Carry1st Trivia
You can download Carry1st Trivia easily from the Play Store like any other app. When you open your Play Store and type in the name of the app, it is the only app that comes because there are no other apps with a similar name. The app is free.
How To Earn Money from Carry1st Trivia
After downloading the app, you will get a notification for game time. The game involves providing the correct answers to multiple-choice questions in real-time. You should try to give as many correct answers as possible so you can earn rewards for the most correct answers. If you miss a question, you can earn a Dash by inviting friends to play.
Trying out the practice mode will help to sharpen your mind so that you can perform better at the main game. Also, you can submit questions to be featured for millions of people in the live game.
Carry1st Trivia User Reviews
The app has quite a number of reviews from users. One person said that the platform is great, but he wished the time limit for answering questions would be extended. Another person commended the interface, saying that it is better than that of similar apps he had used in the past. Generally, most users consider the platform a good opportunity to learn and earn.
2. Toluna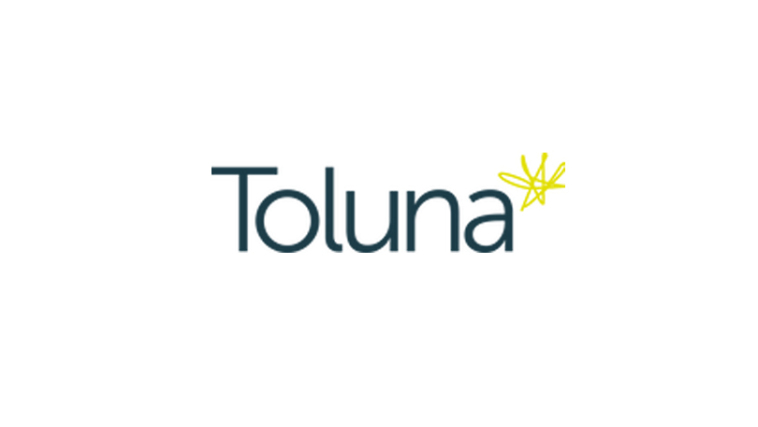 With over 5 million downloads, Toluna is one of the most common survey apps that pay  in Nigeria. It was founded in 2005 by Frédéric-Charles Petit and in the past 15+ years, it has grown from serving a single community to becoming a global one. Although the name of the app sounds somewhat Nigerian, its headquarter is in Paris, France and as you can tell from his name, the founder is French.
How To Download Toluna App
Toluna app is available on the play store for Android phones and app store for iPhones. The steps of downloading and installing the app are very simple and the same as that of other apps. After downloading the app, you need to sign up for you to be able to earn from it. Signing up is free.
How To Earn Money from Toluna App
Although the main means of making money on Toluna app is by participating in surveys, you can also earn through other means like product reviews, games, watching videos, and participating in different competitions. Your winnings from these activities are rewarded as points. You can later convert these points to real cash, gift cards, or competition entries. The amount of money you earn depends on how many points you are able to earn by performing different activities.
Toluna User Reviews 
One of the many users of the app recommends it for people who need extra income. He said that it is easy and convenient to use. Even more, payment is swift and smooth. Although the app is generally rated by most users to be good, some people complained about a few glitches while using it. Nonetheless, they still admit that they had fun experiences using the app.
3. Foap
How To Download Foap App
You can download Foap from Google Play Store if you are using an Android phone or from App Store for iPhone users. Install it and start making money.
How To Earn Money from Foap App
Making money on this app is pretty easy. All you have to do is take high-quality photos or make high-quality videos and upload them on the platform. Interesting brands or individuals will reach out to you to buy your pictures or video. It is important that your photos and videos are of high quality.
Another thing that can increase your chances of selling your photos is a proper caption and as many tags as possible. The more the tags, the higher the chances that people will see your photos and buy them. Try to exhaust every possible word related to the photo. Note that 50% of whatever you get paid for a photo or video is taken by the app developers.
Foap App User Reviews
Most of the reviews for this app are positive and most users think it has a great layout and it is easy to use. Others also mentioned that they get inspired by the beautiful photos they see on the platform. On the negative side, a few people mentioned that the app may be slow sometimes. However, it is still noted as one of the best apps that pay in Nigeria.
4. Scooper